Five common oversights when remodeling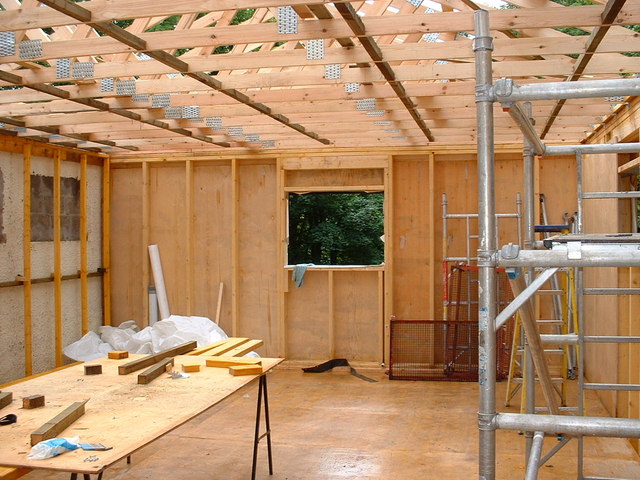 Remodeling projects rarely go as smoothly as you hope. No matter how much planning goes into a home remodel and no matter how prepared you feel, it never goes exactly as you have it down on paper. Here are five of the most common oversights homeowners make when remodeling their homes and some tips for avoiding those oversights.
Don't forget the landscaping
Many homeowners use up all of their remodeling budget on the interior of the home leaving the exterior feeling neglected. There are a number of good reasons why you should set aside some of your budget for your home's exterior, and particularly, your landscaping.
If you're doing an addition for your home, or any major work on the exterior of your home, be assured that your yard is going to be trampled on by construction workers. Even when all of the remodeling is taking place inside your home, contractors often use the driveway or yard as a staging area where supplies for the project are stored. When the project is complete, you'll be left with a yard in poor shape and no budget for fixing it up if you didn't plan ahead for this.
Even if your yard is completely untouched by contractors, it doesn't make much sense to spend a considerable amount of money updating your home's interior if your home's exterior is bland or outdated. So plan to spend some of your remodeling budget on landscaping regardless.
Think quality over cost
Remodeling projects, even simple ones, can be quite expensive. Homeowners understandably try to cut costs where they can to get the most out of the remodeling budget they've spent. But it is possible to take penny-pinching too far. When picking out materials for a remodel, don't base decisions on cost alone. Choosing whatever is cheapest will lead to you having inferior materials. Going with the most expensive materials isn't necessarily wise either. Instead of basing decisions entirely on cost, consider the quality of the product and how long you want it to last. If you've got products of a similar quality, then you can start thinking about cost in deciding which to buy.
Imagine using the remodeled space
You'd be surprised how many homeowners make all of their remodeling decisions based on appearance rather than functionality. Don't forget that at the end of a remodeling project, you have to live in and use the remodeled space. Ask yourself some important questions before you begin a remodeling project. What is the purpose of this remodeled room? What activities will you or your family be doing in this space? Try to visualize yourself in your remodeled room doing whatever it is you'll be doing in that room. Is it functional? Are there any problems with your intended remodeling plans?
Go green
A remodeling project is the perfect excuse to make your home more energy efficient. If you're already tearing open walls, you might as well replace your old insulation, with newer, better insulation. If you're doing a kitchen remodel, you might as well replace your appliances with ones that are more energy efficient. Whatever remodeling project you're doing, think about how you can make your home more energy efficient in the process. There may even be some tax breaks in it for you.
Have a contingency fund
Perhaps the biggest oversight homeowners make is failing to have a contingency fund. Despite all your planning, things can go wrong and there may be unexpected costs in finishing your remodeling project. It's important that you set aside extra, at least 10% of the cost of the remodeling project, so that you're prepared for any setbacks.
Interior Decorating and Remodeling News Brought to You by BaseBoardRadiatorCover.com
Source: deseretnews.com/article/865631074/Common-oversights-when-remodeling.html?pg=all