Here is a picture of my baby boy with former President William Jefferson Clinton (also known as Bill Clinton, Slick Willie, Elvis II, or President Clinton).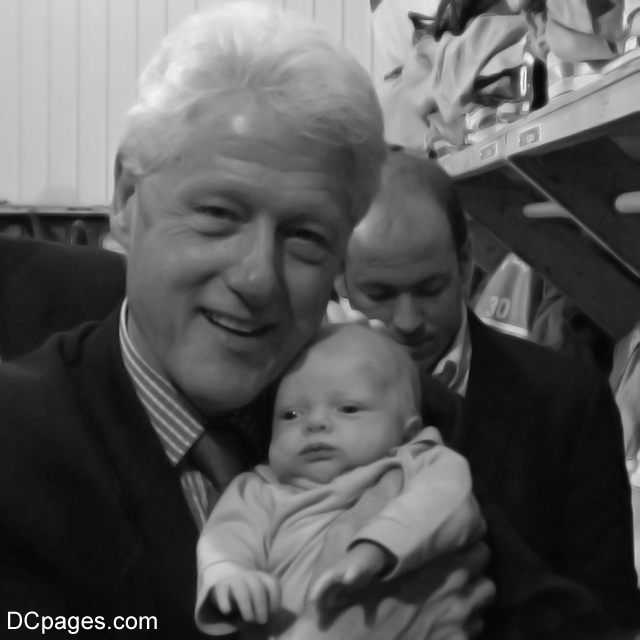 http://www.dcpages.com/gallery/Bill-Clinto...C04265.jpg.html
He just eats and eats and eats. My baby is a real piggly wiggly.
He never stops crying and pooping. But, he cute and cuddly to me.
Luke Jr. has not officially made his presidential endorsement yet. But, he would like to see Bill perform with his sax sometime.
Luke